Marvel Studios Legends Inspire Casino Games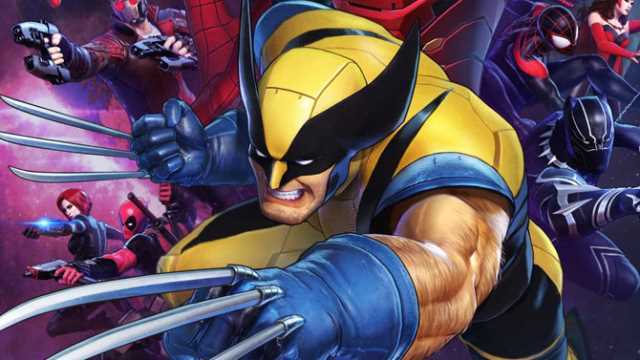 If you haven't heard of Marvel Studios' series of Marvel movies, you're definitely living under the rocks. The conversion of the Marvel comics into a movie series that has captured the public's attention for a decade now is what prompted Playtech to create slot games inspired by it.
What is Playtech?
Playtech is a huge name when it comes to online casinos. It is one of the largest software companies in the world that provides casino games, powering many of the top online casino sites. One of his tactics to stay popular is to create casino games based on things like movies, TV shows, books, and pop culture. This is a smart strategy as already famous movies and shows have their own audience, and by creating an unparalleled slot machine experience, Playtech knows how to attract players to their slots. They make partnership deals with movie studios and release an officially branded game. Some examples are their slots with themes of The matrix and Gladiator, and all of this is licensed material.
The Rise and Fall of Marvel Studios Slots:
The one move that put Playtech on the map was the creation of slots based on Marvel Superheroes. They made a huge licensing deal for Marvel Slot Games with Marvel Studios in the mid-2000s. Man, Hulk, X-Men and even the Fantastic Four movie. These slots had explosive features, big jackpots, and engrossing gameplays that were more like video games that players loved.
Disaster struck when Disney purchased Marvel Studios and its image rights, as Disney did not want to be associated with adult activities like online casinos to maintain its family business image. To put it simply, Disney asked Playtech to discontinue Marvel Studios character-themed games at the end of the contract. It took a few years, but in March 2017 Playtech removed Marvel Studios slots from all online casinos.
If it's not Marvel, there's DC:
After their partnership with Marvel Studios ended, instead of mourning the loss of their most popular game series, they got back into action and struck a deal with Warner Bros. to create games based on DC Comics. These games featured popular superheroes like Batman, Superman, and Aquaman and created explosive slots like Justice League, Batman, and The Joker Jewels. These slot machines are still popular to this day.
The beginning of a new era :
Playtech took a step forward and, inspired by the theme of powerful characters and superheroes like in Marvel, created its own brand of games from scratch called Age of the Gods. It is a series based on Greek gods like Zeus, Athena and Apollo and now contains over 20 games which are interconnected. AOTG has become one of the most played games by Playtech players because it is endlessly inventive and has great features along with a huge progressive jackpot to be won.

What began with the creation of slot machines based on Marvel's off-the-shelf series inspired developers to create their own myths, monsters and Greek gods, which became more appealing than the mighty Marvel. The popularity of the AOTG series shows that Playtech has cracked the formula for creating popular slot machines.