Pariplay adds innovative arcade live casino games by Arcadia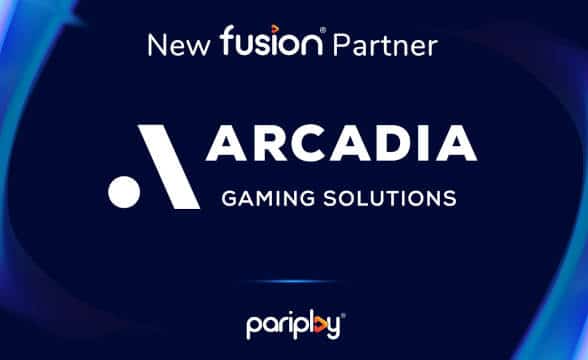 Pariplaya subsidiary of NeoGames, has added a new studio and developer to its Fusion aggregation platform, Arcadia Gaming Solutions. Going forward, Fusion Partners will be able to access Arcadia iGaming titles and enhance their own customer experience by delivering innovative games by the developer.
Arcadia is part of the Fusion Platform family
Arcadia has focused on developing online casino experiences based on physical arcade machines, leading to unique gameplay for players. Arcadia hopes to carve out a whole new niche in the live gaming experience whereby arcade favorites can be integrated into the live casino gaming experience and provide players with whole new opportunities in the vertical.
The company's first title, Fortune pusher is already part of the Fusion platform. More games are expected to be added soon, Pariplay said in a press release. Fortune Pusher is described as an "arcade coin pusher" that will now be available to players. Players control the coin that is drawn into the machine, then watch as prize chips are pushed for a win to be scored.
Arcadia films the machines in action using high-definition cameras available on a range of platforms, including desktop computers and mobile devices. Pariplay Director of Partnerships, Callum Harris, hailed this new addition which is sure to enhance the player experience with its unique product:
Arcadia is a true innovator in video streaming technology for live games, and we are thrilled to have them as our new Fusion partner, as we are always looking for content that stands out and offers something unique to gamers.
Harris and Pariplay also have high expectations for Arcadia and later releases from the company. Arcadia Group CEO Avey Gabrielli welcomed the opportunity and content partnership with Pariplay.
Elevate Live Casino Gameplay with Arcade Touch
Thanks to this connection, Arcadia Group will have the opportunity to connect with players from all over the world. "We have big plans to expand our portfolio with even more games that deliver a fantastic gaming experience, and with the help of a distribution partner like Pariplay, we know we can quickly scale up on many many regulated markets," said Gabrielli.
Pariplay brings together games from more than 80 providers and currently offers 13,000 games, including innovative new products such as Arcadia products.