Will New York launch online poker, slots and other casino games?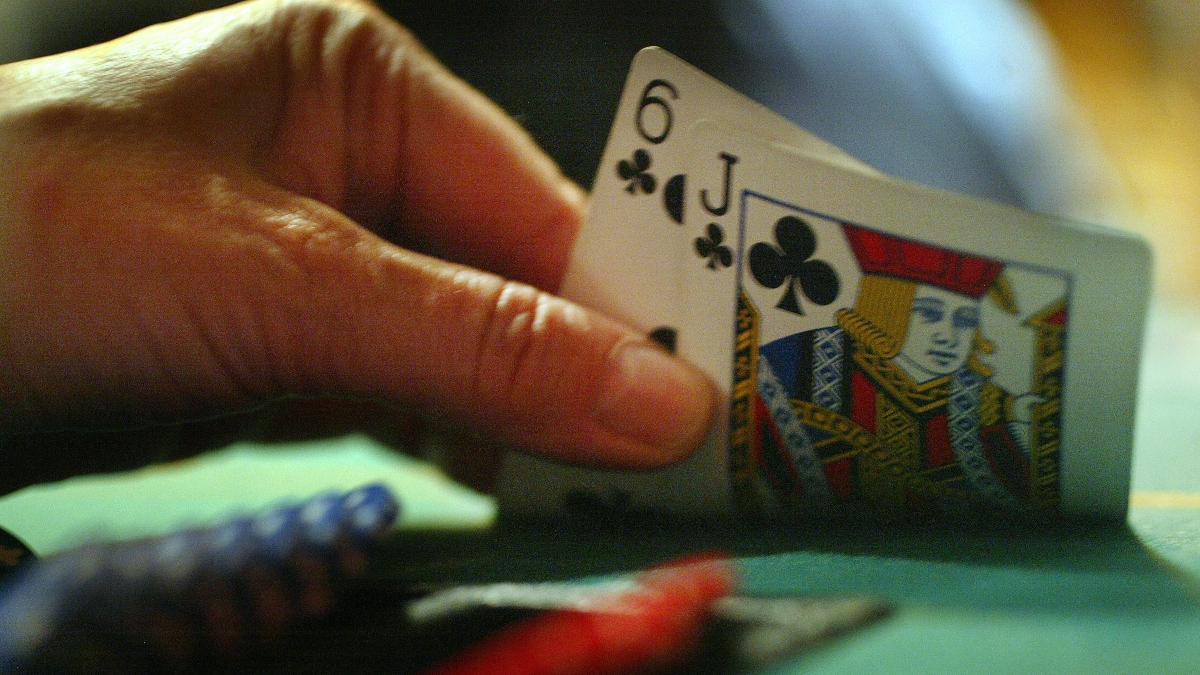 Starting at 9 a.m. ET on Saturdays, you will be able to place online sports betting in New York City.
Four sports bets will be launched tomorrow: FanDuel, DraftKings, Caesars and BetRivers. New York will become the most populous state to host mobile sports betting.
If you pre-register before Saturday, you'll receive $ 100 each in free bets on FanDuel and DraftKings. There will also be plenty of post-registration promotions for first-time users.
Five other sportsbooks have been approved to hold betting in New York but have yet to launch: PointsBet, BetMGM, Resorts World, BallyBet and WynnBet. They should be launched in the coming weeks.
But Saturday's launch won't include iGaming – things like online blackjack, roulette, poker, and other casino games. Legislation signed at the end of last year only allows online sports betting.
This is bad news for the sports betting involved. Typically, casinos earn more money and much higher margins on table games than on sports betting.
In-person casinos in Nevada reported that sports betting only made up 10% of their revenue last November despite a full month of NFL, NBA, NHL, Premier League, Champions League and UFC.
While sports games of chance accounted for $ 72 million in net income at Nevada casinos, blackjack accounted for nearly $ 125 million, while penny slots generated over $ 328 million in profit.
In addition, every sportsbook will have to pay an inflated tax of 51% on all profits to New York State. This is encouraging news for New York residents, who will see education and social services – among other sectors – receiving a buoy due to increased tax revenues.
For reference, New Jersey sportsbooks only need to pay around 13% tax.
All of this to say that it is in the best interests of these sportsbooks to help introduce new legislation that allows table games and mobile slots in New York City.
So when is online gambling coming to New York?
The door is open for this possibility, but there is no precise timetable. Fortunately, there aren't as many barriers as in some other states.
Gaming attorney Daniel Wallach explained why in a tweet last month – New York doesn't need a constitutional amendment for iGaming if operators' servers are in casinos. This is how it works in New Jersey, which launched iGaming in 2013.
If you can legalize online sports betting in New York without a constitutional amendment by placing the servers in casinos, then it really isn't a leap to online casino games. The same principle applies. See, for example, New Jersey, where the entire iGaming regime works this way. https://t.co/S5AKujBbOy

– Daniel Wallach (@WALLACHLEGAL) December 22, 2020
New York lawmakers will likely see the potential of iGaming soon. Bettors lose a lot more at these online table games than at sports betting.
There is more overhead involved in sports betting, and it is harder for customers to lose their money as quickly as you can at a baccarat table or slot machine.
As a result, New York State and sports betting would make a lot more money if mobile casino games were legalized. But there would be groups of activists – and politicians – who would push back on behalf of the public.
In the meantime, mobile sport gambling New York alone will bring in a lot of money, which will then be reallocated to the people through government services.
New York has about 2.1 times the population of New Jersey, the state that generates the highest volume of betting per month. In October, $ 1.3 billion was wagered in New Jersey
Overall, New Jersey has generated almost $ 200 million in tax revenue since legalization in 2018. It has generated nearly $ 700 million from iGaming since its launch in 2013.
The Action Network conducted an analysis that showed New York missed about $ 1 billion in tax revenue by failing to legalize sports betting while New Jersey did in 2018.
Industry experts estimate that around 20% of New Jersey sports betting comes from New York punters who migrate to place bets.
How would you rate this article?